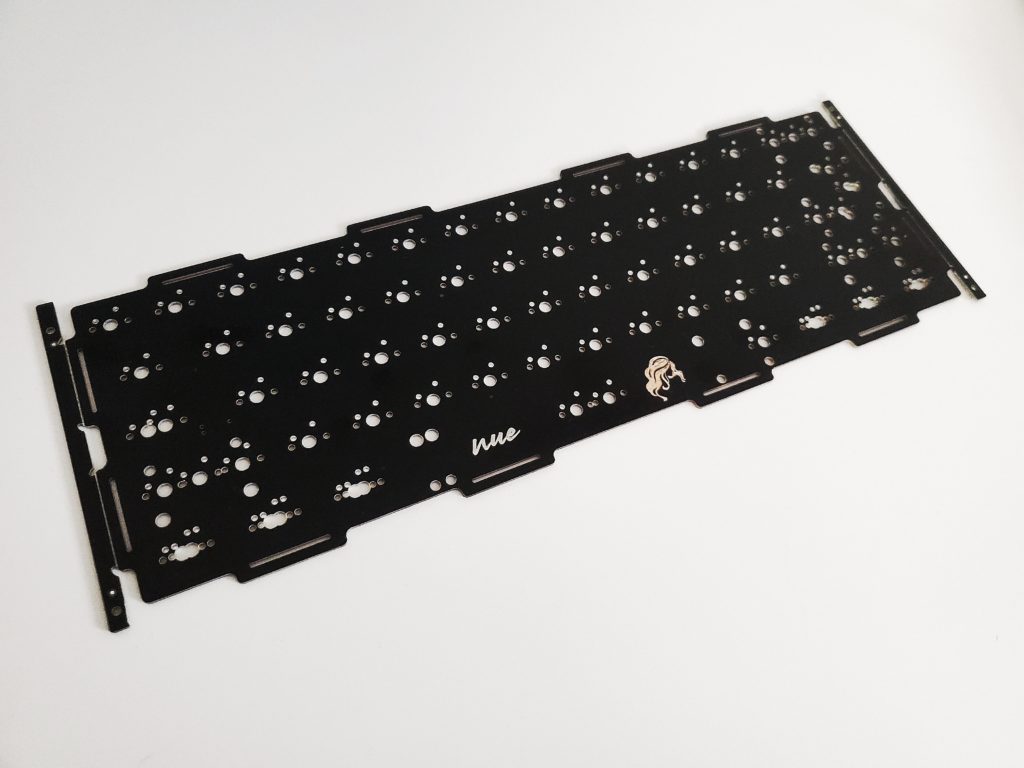 Testing of the 2nd PCB prototype is underway which features a 1.2mm thickness and modified leaf-spring style cuts on the tabs.
Typing experience is much better than R1 since the lack of full-row flex cuts prevent the whole rows of keys from bouncing around too much, (something you normally wouldn't experience with a full/half plate). At the same time, the gaskets allow for a soft bottom out and the thin PCB provides a firm but flexible feel.
IC Feedback
Some people have asked about whether the side tabs are really necessary since you never see side mounts on plate designs. Without them, the modifiers don't have as much support and the typing force feels very uneven, especially with gasket mount. So yes, they are necessary.
In-switch LEDs: at this time I won't be adding them in just to keep things simple. If I decide to run another round, it will be included
Split-spacebars: it would require a PCB re-design so unfortunately that is also out of the picture for this round
Lighter rose gold color: the first prototype was a custom pantone that the factory had never worked with before so color matching was a challenge. Adjustments are being made to a more reproducible, lighter rose gold color.
Only 20% polled like HHKB so unfortunately that is out of the picture
Green PCB: sorry but it will be black.
Polycarb case: maybe for R2!
Next Steps
2nd case proto has been ordered with a couple changes:
Removed the text logo at the back based on feedback
Slightly increased the space between PCB and case to provide more room to flex
Added alignment tabs for the brass accent piece
Polished brass just to see if I like it
Changed the rose anodization color to a lighter one
Updated to-do:
Sound test
Design and order custom packaging (samples in transit)
Look into reasonable intl shipping costs (30% of IC is outside North America!)
Prepare for GB – hoping for 2020 but we'll see
In the final stages of the group-buy, hopefully everything goes well and we can be on track for a December release.
-kbye